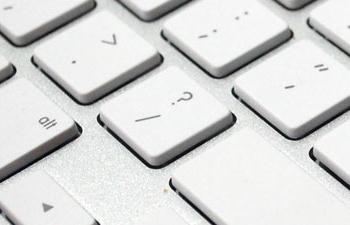 Why should you choose an @COM Business Manager?
We'll give you 10 reasons;
1. Reachable everywhere
With the @COM Business Manager you are always reachable, whether you are in the office, working from home, or in your car. @COM telephony can be made available everywhere you want.
Forward calls to your landline number or mobile whilst continuing to see who is calling without the use of apps?
That's the optimal reachability that the @COM offers you.

Forgot to transfer your phone to your mobile?
No worries, you can easily arrange it all from your mobile with a simple operation, and all this without installing any Apps.

Want to work from home?
Not a problem with the @COM Business Manager! Via public Internet of VPN connection we can connect you to office from home or anywhere else with a suitable Internet connection.
2. Always connected
The @COM Business Manager provides seamless connectivity to your Customer Relationship Management (CRM) through flexible tailor made software and/or standard applications like the @COM Personal Call Manager, @COM Call Button and the @COM Call Center Agent application. All of which make you work more easy and enjoyable.
Call a number from your PC?
Simply select the number and press the "call" key on your keyboard.

Looking for a number to call?
Use the built-in @COM telephone book via your device, application, web browser, or via your own CRM software.

Popup the customer card in your CRM application on incoming calls?
The @COM CTI solutions offer you the solution you are looking for!
3. Lower traffic charges
With the @COM Business Manager you can send and receive voice traffic over the Internet or a Virtual Private Network (VPN) significantly reducing the use of public telephony networks. The cost of calls between offices can be reduced to almost zero and the use of SIP Providers offers you the opportunity to make phone calls at much lower rates.
4. A telephony solution for multiple business locations or departments
With @COM Business Manager systems installed on multiple sites, you can use the integrated 'dialling plan allowing caller to be automatically routed to the appropriate person or group throughout the whole organisation. All locations will virtually behave as one big company. When using @COM Cloud you completely eradicate the need for multiple systems and simply connect everyone to your own @COM Cloud solution.
5. All company sizes
The products of the @COM family can be implemented in companies and institutions of all sizes. Multiple systems can be interconnected via an IP network, so it does not matter whether the systems on the network are in one location, in a campus environment or at multiple locations across the world. VoIP technology connect all of them together in a way never seen before. The @COM Business Manager is therefor an economical and highly accessible entry system that can be easily expanded.
With @COM Cloud telephony you are even more flexible because you can grow from the smallest system to the largest without any reinvestment. So, if your company grows, the @COM Cloud solution grows with you! In this way you're always flexible and you no longer have to worry whether you bought the correct solution. Even in case you company shrinks in size, the @COM Cloud will shrink too, reducing costs and worries.
6. All features available when you need them
Each system is equipped with standard telephony features, but can easily be expanded with features like Voicemail, Automated Attendant menus with almost unlimited menu levels, Call Center solutions (ACD), Call-Detail Recording and many more. Thus you can choose to start with a small set of features and later on decide to expand when needed.
With @COM Cloud you don't even need to worry about maximum system limits, since you already have the maximum available system limits available.
7. Lower management costs
With the user-friendly management of @COM Business Manager you can manage the platform remotely or on-site, without having to call any external help. Administrators can use a COM @Web Management interface for changing functions like for example call routing, extension management, voicemail, e-mail, network and much more.!
If you are using @COM Hosted Cloud you do not need to do any management at all, your reseller will do it for you. In this way you save on learning-courses and personnel costs.
8. Always up-to-date

The development of the @COM Business Manager doesn't stop and updates are regularly available. These updates do not only resolve faults on the system, but also add new features. You can easily keep your system up-to-date adn as a result be equipped with the latest feature in the field of IP telephony.
9. Measure call operations using the reporting functions

Full individual and collective view of all call data using the powerful built-in SAP Crystal Reports reporting engine.
10. Always right solution using custom-scipts
Your special requests are almost always feasible without creating special custom software.
The @COM Business Manager offers special so called "custom-scripts" to allow custom programming in a standard solution.