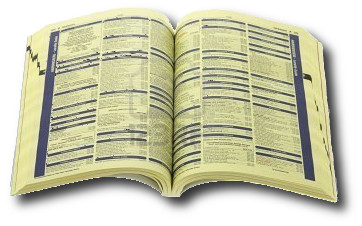 Het @COM Global Address book is een op LDAP gebaseerde database van telefoniegegevens. De gegevens kunnen overgenomen worden vanaf elke telefoon of applicatie die LDAP ondersteunt. Met het @COM Global Address book kunt u opgeslagen telefoonnummers snel en eenvoudig opzoeken en direct bellen vanuit het op LDAP gebaseerd telefoonboek. Het Centrale Telefoonboek bevat zowel interne, externe als verkorte telefoonnummers welke voorgeprogrammeerd kunnen worden via de webbased Local Management Tool of gesynchroneerd worden vanuit uw Active Directory.
Bijzonderheden van het @COM Global Address book op een rij:
Capaciteit tot 50.000 telefoonnummers
Zoeken op voor-, achter- en volledige naam (afhankelijk van type telefoon)
Opslaan van mobiele en vaste telefoonnummers 
Functioneert met elk op LDAP gebaseerd toestel:
> Snom toestellen
> Aastra Cordless DECT toestellen
> CounterPath Bria Softphone
Geïntegreerd in de @COM Personal Call Manager (optioneel)

Synchronisatie @COM Global Address book
Het @COM Global Address book is synchroniseerbaar met een Microsoft Active Directory. U kunt uw gehele database hierdoor centraliseren in @COM Centraal Telefoonboek.
De volgende onderdelen kunnen gesynchroniseerd worden:
Volledige naam
Voornaam
Achternaam
Telefoonnummer
E-mailadressen
Mobiele telefoonnummers