Zoiper Communicator BIZ is a softphone, combining Voice over IP and video calls, fax, instant messaging and presence through an intuitive interface. Zoiper Communicator runs on Windows, Mac OS X, Linux and Solaris and has multilanguage support.
Zoiper Communicator BIZ is an extended version of Zoiper Classic BIZ, en supports additional features like video calls, instant messaging and precense.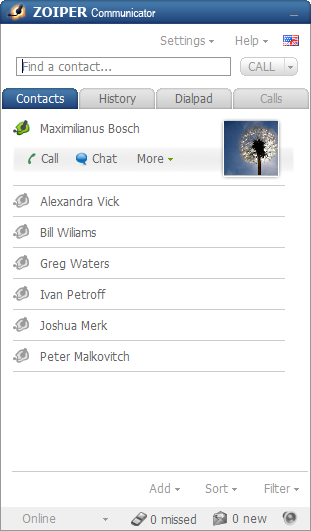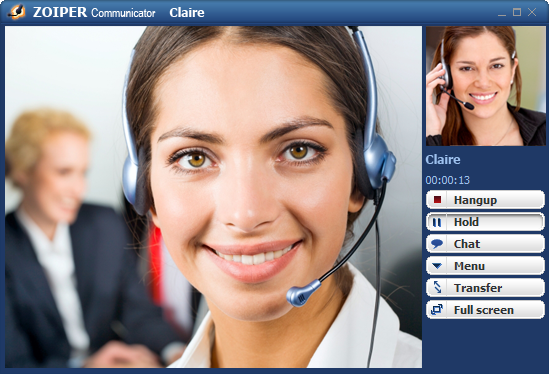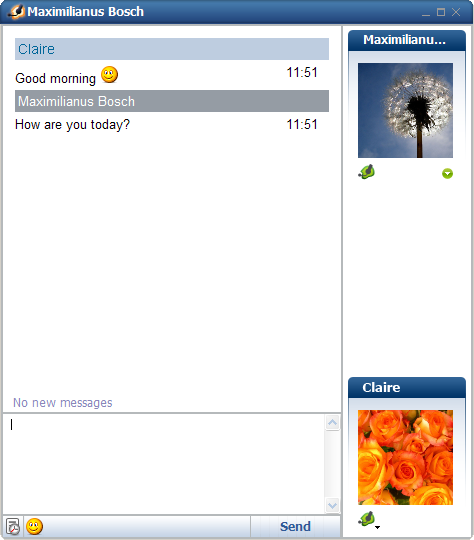 Features*
Video calls
Instant Messaging
Presence
Outlook contact synchronisation
Central phonebook (LDAP)
Busy Lamp Field (BLF)
*Additional to all features of Zoiper Classic BIZ.
The Zoiper Communicator BIZ can be purchased in the Zoiper Shop.
In case of a large number of licenses (50+), please contact our sales department for a special offer!