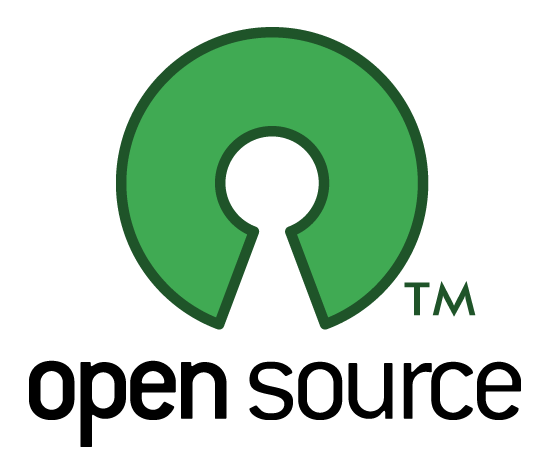 Door gebruik te maken van een open-source omgeving creëren wij de vrijheid om eenvoudig van software te wisselen. Maar ook u als klant kunt gemakkelijk aangeven wat er aangepast moet worden en wij (of u) kunnen dit zelf naar wens verder ontwikkelen. Met onze kennis en ervaring kunnen wij de @COM Business Manager voor u op maat samenstellen.  (Kijk voor implementaties ook eens op onze verschillende cases.)
De @COM Business Manager maakt gebruik van vele open-source pakketten zoals:
Linux (CentOS 4 distributie)
The Asterisk OpenSource PBX®
Apache Webserver
PostGreSQL Database
Een klein aantal onderdelen zijn echter closed-source zoals de "@COM Connect CSTA/XML interface" om de "peterConnects Attendant" te koppelen. Maar ook de geïntegreerde "@COM Reporting engine" welke gebaseerd is op "SAP Crystal Reports XIr2 Java Engine" is closed-source.
De @COM Business Manager wordt omwille van het kunnen bieden van garantie en doeltreffende service meestal geleverd als closed-source, maar deze is ook leverbaar in een closed-source versie (voor meer info zie "Service en garantie") 
 
Wat betekent nu eigenlijk open-source?
Open-source betekent dat u van dit type software de broncode heeft, en als u daarvoor de nodige kennis bezit ook zelf kunt aanpassen. Tevens kunt u de broncode gebruiken om uw eigen variant van de basis oplossing te bouwen en deze te distribueren. Aan dit laatste kunnen beperkingen zitten welke zijn vastgelegd in de zogenaamde "Open-source licentie".
Voor meer informatie over wat open-source betekent kunt u kijken op: https://opensource.org/docs/osd.
Hier vindt u ook de verschillende open-source licentie varianten: https://opensource.org/licenses
  
Is de @COM Business Manager ook daadwerkelijk open-source voor mij?
Jazeker! Indien u de open-source versie van de @COM Business Manager afneemt kunt u op aanvraag volledige toegang krijgen tot de source-code van alle open-source gebaseerde onderdelen van de @COM Business Manager. Dit geldt ook voor de door ons toegevoegde code voor de beheersinterface en natuurlijk het Asterisk dialplan maar er zijn wel beperkingen:
De door ons toegevoegde code is niet open-source maar wel toegankelijk.
U mag deze code dus alleen voor eigen intern gebruik aanpassen en niet distribueren.
Er is GEEN garantie beschikbaar op open-source producten!
(Dit geldt in het algemeen voor alle open-source producten.)
De code van software gefabriceerd door derden is onderhevig aan licentie-bepalingen.
U dient zich aan deze bepalingen te houden.
Indien u aanpassingen maakt in de code kunnen de door ons verstrekte updates uw code ongedaan maken en uw systeem onstabiel maken! 
Om deze redenen leveren wij voornamelijk de closed-source versie van de @COM Business Manager, u heeft dan geen toegang meer tot de sources maar wel het voordeel van een vele malen betere service en ondersteuning. Daarnaast blijven vele voordelen van een open-source gebaseerd product gehandhaafd zoals het snel en eenvoudig aanpassingen laten doorvoeren door ons of onze daarvoor gecertificeerde resellers. Bij producten van de grotere telefonie-leveranciers zijn dergelijke aanpassingen op klant niveau ondenkbaar! Ook blijft u de mogelijkheid houden om te allen tijde over te stappen naar de open-source versie van het product waardoor u in noodgevallen niet vast zit aan uw leverancier.  
Moet ik betalen voor Open-Source software?
Open-source software is vaak gratis maar dit hoeft niet altijd het geval te zijn. Door toegevoegde configuraties en aanpassingen mogen resellers voor een van oorsprong gratis stuk software toch geld vragen. In het geval van de software in de @COM Business Manager geldt dat de open-source software flink is aangepast en er vele toegevoegde onderdelen zijn. Hierdoor mag en wordt er meestal ook geld gevraagd voor deze software.