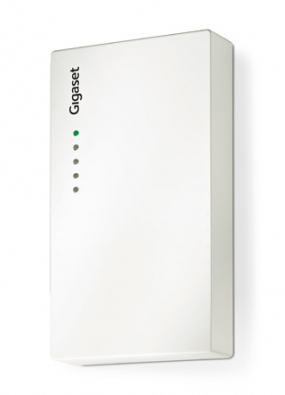 The Gigaset N720 DECT IP Multicell system exists out of 2 components: the N720 IP PRO base station and the N720 DM PRO, which is the DECT manager. This DECT system can have up to 20 base stations and 100 handsets. This system supports the latest generation Gigaset PRO handsets.
Some feature of the Gigaset N720 DECT solution:
Seamless handover and roaming
Excellent HD-audio quality with HDSP1,2
Up to 100 handsets
Up to 20 base stations
Up to 30 concurrent calls
Handsets
You can choose the latest DECT handsets of the Gigaset PRO series. They offer features like central phonebook, Voicemail notification, bluetooth headset, etc.
The Gigaset S510H Pro handset has an 1,8" TFT color display and ergonomic design.
The handset offers bluetooth connectivity for a bluetooth headset.

The Gigaset SL610H Pro handset is a professionele Gigaset handset with an extra solid casing and bluetooth

.

the Gigaset R630H Pro handset is

resistant to shocks, water splashes and dust (IP65).
The handset is robust and enduring, perfect for workshop or warehouse.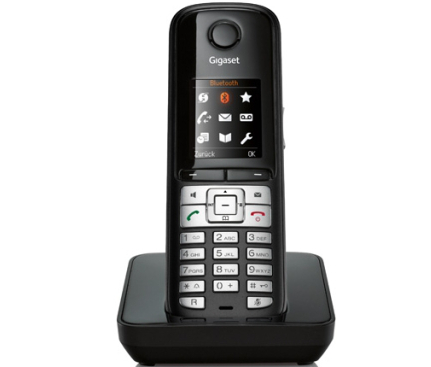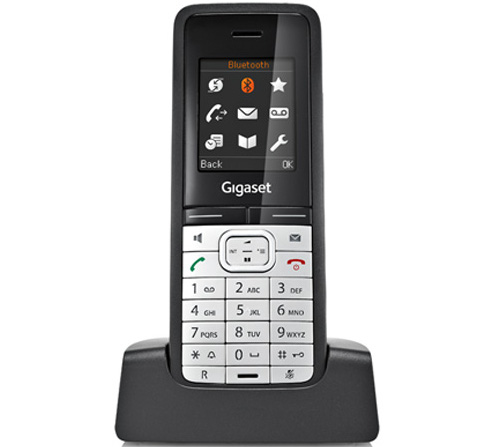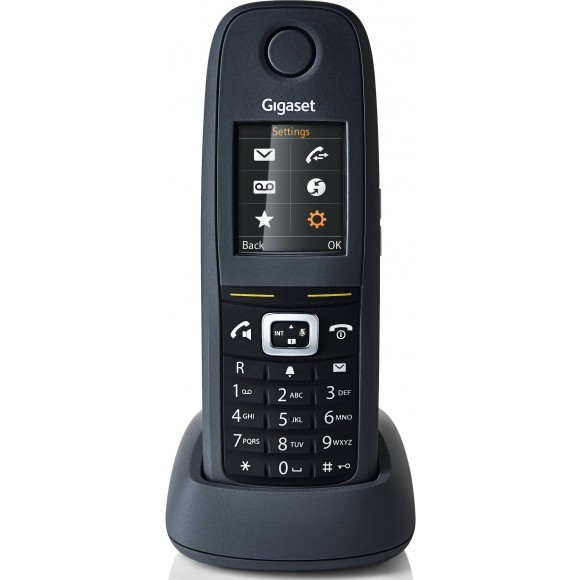 SL510H PRO                                   SL610H PRO                              R630H PRO
You can also use other Gigaset DECT handsets. But some additional features may not be supported like MWI etc.
If you don't need a complete IP DECT solution but a small number of employees want a cordless phone, you can also choose for the Gigaset N510 IP Pro or the Gigaset N300(A) base station. The Gigaset N510 IP Pro supports the same Gigaset handsets as the N720 IP Pro base station.
For compatible handsets for the Gigaset N300(A) basisstation you can check the Gigaset website.
For more information about the Gigaset N300(A) base station click here.